Microsoft Social Engagement is a powerful Social Listening tool that allows you to perform analytics focused on social networks.
It is located within the Office 365 application ecosystem. Additionally, thanks to its easy integration, it can be connected to the Microsoft Dynamics 365 application.
To use Social Engagement, it is necessary to have an Office 365 subscription and to set up the licence as a Social Engagement user by the Office 365 administrator.
Furthermore, this tool is available in 19 languages. It is suitable for covering all types of social environments such as Twitter, Facebook, blogs, video publishing sites and more.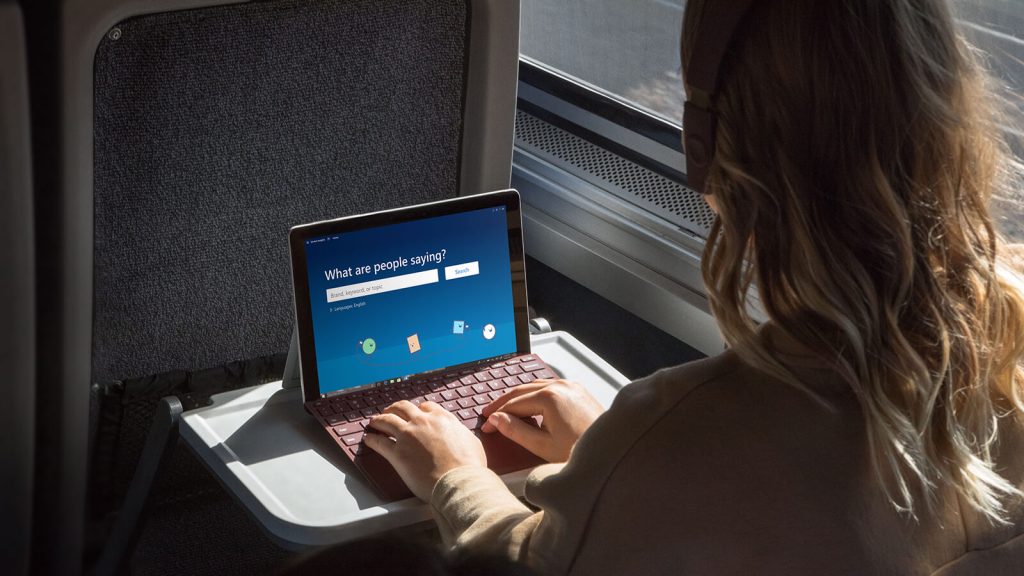 As experts in Microsoft Dynamics CRM and Dynamics 365, at Goom we design the best strategy for implementing the Social Engagement tool. Depending on the needs of your company, we propose the solution that includes this tool best suited to achieve your business objectives.
Microsoft Social Engagement implements the Power BI tool to gain a broad perspective on your team's performance and engagement on social networks.
This content pack is designed specifically for Social community managers, providing performance metrics for engagement actions taken from within Social Management and track metrics such as number of actions taken and average response times, and gain visibility into the performance of each member of your team.
The power of Power BI automatically creates reports that give you a great starting point to explore and analyse your social engagement data.
Social Engagement is part of Microsoft Dynamics 365.
Microsoft Social Engagement is included in the subscriptions of several apps: Dynamics 365 for Sales, Dynamics 365 for Customer Service, for Field Service and in Project Service Automation.
Do you want an appointment with a consultant?
Contact us with no obligation and we will advise you. Start the digital transformation of your company!