Goom IRPF is a tool integrated in the ERP online Business Central for the automation of the IRPF processing. 
In Goom IRPF it is possible to configure different IRPF accounting groups for customers and suppliers. In this way, it allows you to automatically calculate, assign and settle income tax withholdings in purchase and sales transactions. It also generates reports for the preparation and presentation of different AEAT withholding tax returns. It works with reports in PDF and Excel format and with forms 111, 190, 115 and 180.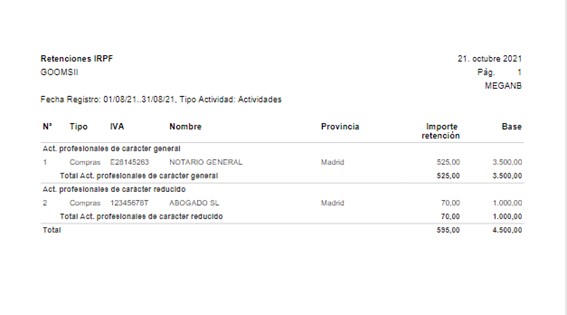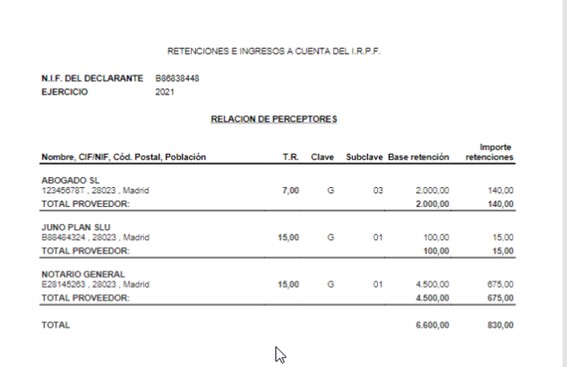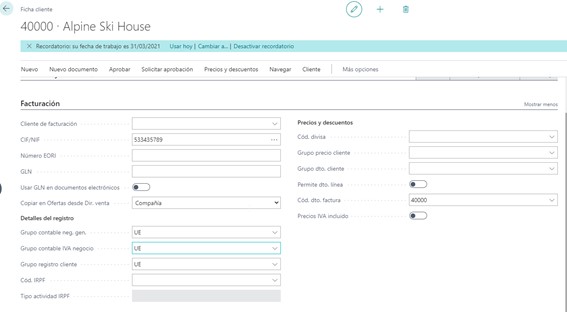 In Goom IRPF you can define a general configuration of the IRPF that determines the settlement entry of the withholdings that the user will then be able to make automatically with the periodicity required. In other words, an initial configurationis made for customers and suppliers.
Afterwards, you configure the withholding keys that you want to register both in the purchase and sales invoice records . These withholdings are established both for the IRFP of "Professional activities" and "Leasing of real estate".
After the correct management of these configurations , withholding movements are generated which are then used for reporting purposes .
Goom IRPF is implemented in Business Central through a simple and agile process. The tool can be purchased directly from Microsoft's AppSource or by contacting our team for a quick consultancy. After the necessary configurations and, where appropriate, the training required by users, the module can be up and running in a matter of days. 
Goom IRPF complies with the requirements demanded by the Tax Agency for the processing and compliance of Personal Income Tax (IRPF). The tool generates the files for filing with the AEAT.
As it is a solution developed for the ERP Business Central online, it complies with the data protection parameters required by the GDPR regulations and with strict security measures from a leading company in this field such as Microsoft. 
Goom IRPF is a solution that is natively integrated in the Microsoft Business Central online ERP (formerly Dynamics NAV). Business Central is a cloud solution with a scalable implementation that offers businesses a flexible space with customised growth. It allows the accounting, financial and logistical management of the business and, by adding modules such as Goom IRPF, allows us to automate the processing of taxes and obtain a global and real-time view of the state of the business.
Receive a personalised quote from Goom IRPF!
Manage Personal Income Tax with an ERP integrated solution
Contact us without obligation and we will advise you.