Digitizes Human Resources processes and payroll management
It unifies HR processes and tasks in a single platform that allows you to save time, reduce errors and visualize information in a completely different way.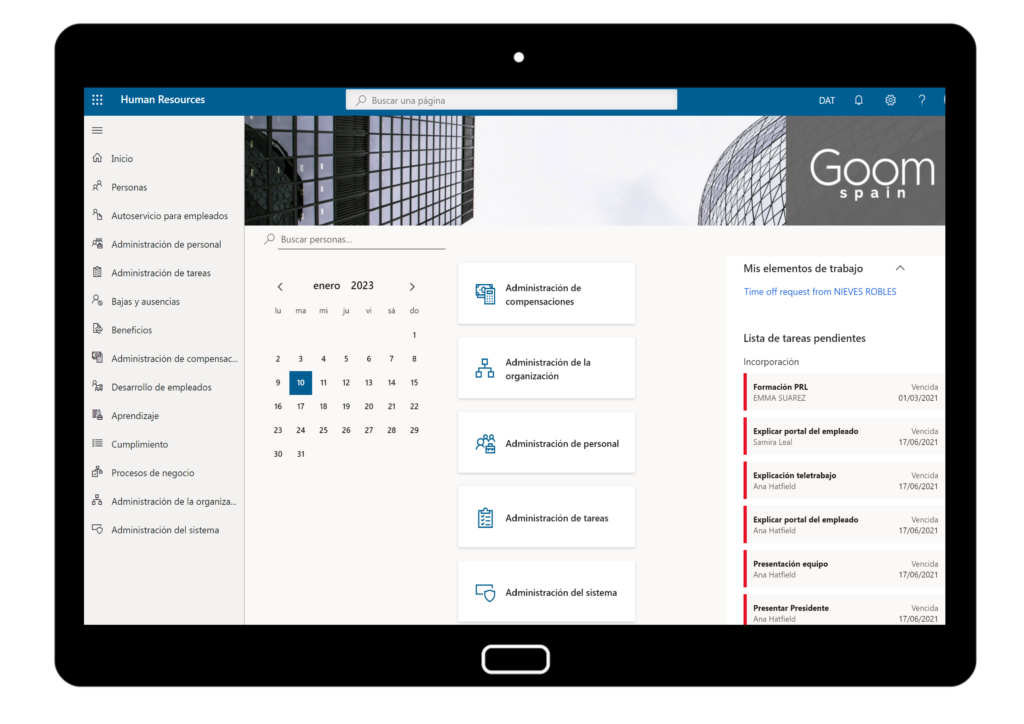 Optimize your resources and save time
What functions does Human Resources and the payroll management system cover?
For HR
Create workflows and implement automated process management. Saves time and improves the organization and management of the area.
Unify information on a single platform with connected data. You get a new view of the state of the business and the department that is much more complete and, consequently, better prepares you for decision making .
Creates compensation programs based on directories that are defined and adjusted individually or as a block. 
Configure benefit packages with a wide variety of options. 
Integrates a payroll management system .
Candidate search with LinkedIn Talent Solutions .
For managers
For employees
Solicita una demo personalizada de Human Resources y comprueba cómo puede ayudar a mejorar la gestión de RRHH de tu negocio.