In the current situation, probably all the employees of your company are teleworking and your children are attending virtual classes from home. With Office 365 and Microsoft Teams it is very easy to measure the use of the tool. It can be analyzed by user or groups of users. We tell you how to know the use of Microsoft Teams based on the following factors: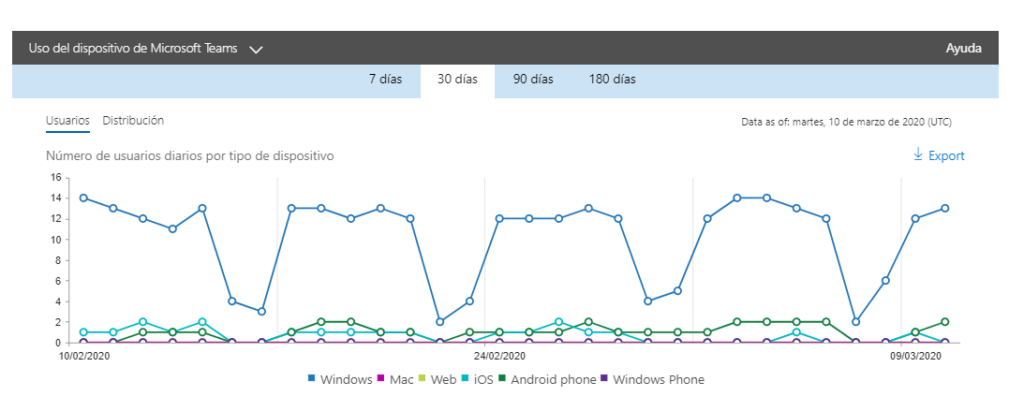 User activity by type of activity: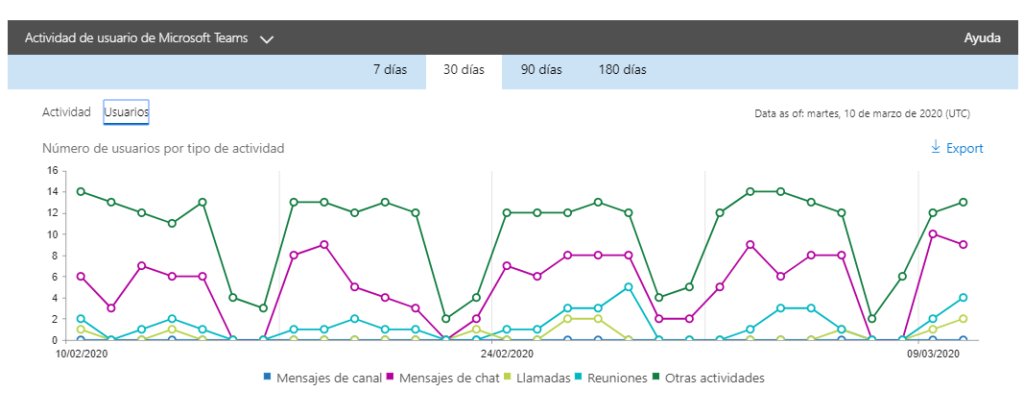 Detail of activity by user:

How to access?
If you are an Office 365 administrator, here are the steps:
Select Reports -> Usage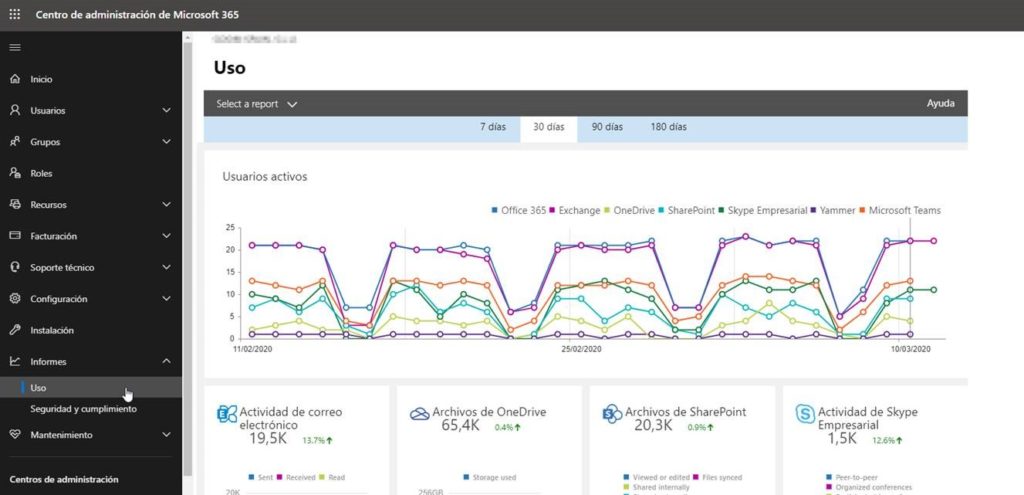 Select Microsoft Teams Activity: