What's new in ClickDimensions after the latest updates?
We review the latest highlights of the ClickDimensions marketing automation tool.
Email templates
A new email template builder that organizes the process in several steps has been introduced in beta version:
First configure a series of fields with required information. For example, the subject, the preheader and other informative data.
The second step is to select the type of editor to be used to create the template.
The last step is to create the email template in the selected editor.
This new template creator is intended to organize the process so as not to skip any necessary procedures.

Lead scoring
The scoring history is introduced which allows you to view the activities of contact records/prospect records in a specific scoring model. A new icon for the history will appear in the Scoring Model which when clicked will lead to a pop-up window with the information.
Forms
A new functionality has been enabled in the forms: Form Matching Rules. These rules allow you to select additional fields to help match specific contact and lead records. If the user is identified by the ClickDimensions tracking script, their submission will be linked to the corresponding contact or lead record. If this option is used, a popup will open where the fields to be used for the matching rules can be selected: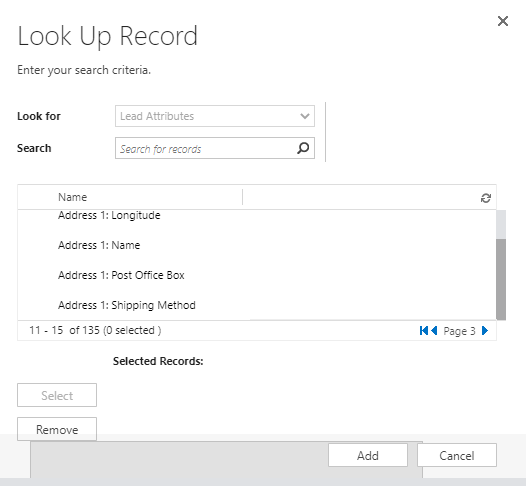 If the form submission contains data for the selected fields, the matching rules will be applied when it is associated to an existing record. If the form submission does not contain data for the selected fields, the rpedetermiando matching by email address will be applied.
It is necessary to contact your service provider to activate this new property.