Findings from a Microsoft-funded study show a clear trend towards the hybrid cloud and multicloud space for enterprises
A survey conducted by The Harris Poll and powered by Microsoft to several companies in different countries shows the rising trend of investment in hybrid cloud and multi-cloud. In the coming years, the mixed space will be key to business success by enabling new spaces, improving resource efficiency and increasing business agility.
Some companies are coming to the multicloud space organically, although more and more are being driven by a specific strategy. For example, many firms are developing additional clouds for full purposes such as Artificial Intelligence. In this sense, there are also many companies that consider that they should take certain areas of the business to the cloud and keep others on premise.
In any case, the conclusion is that 9 out of 10 companies will increase their spending on the hybrid nune and multi-cloud. The focus is on scalability, risk management, and data sovereignty and ability.
New Microsoft features for the multicloud environment
Microsoft is committed to strengthening security in these hybrid and multicloud spaces. Microsoft Defender for Cloud identifies weak points in heterogeneous environments. It allows very broad protection to be obtained in spaces of different providers, not only Microsoft's cloud.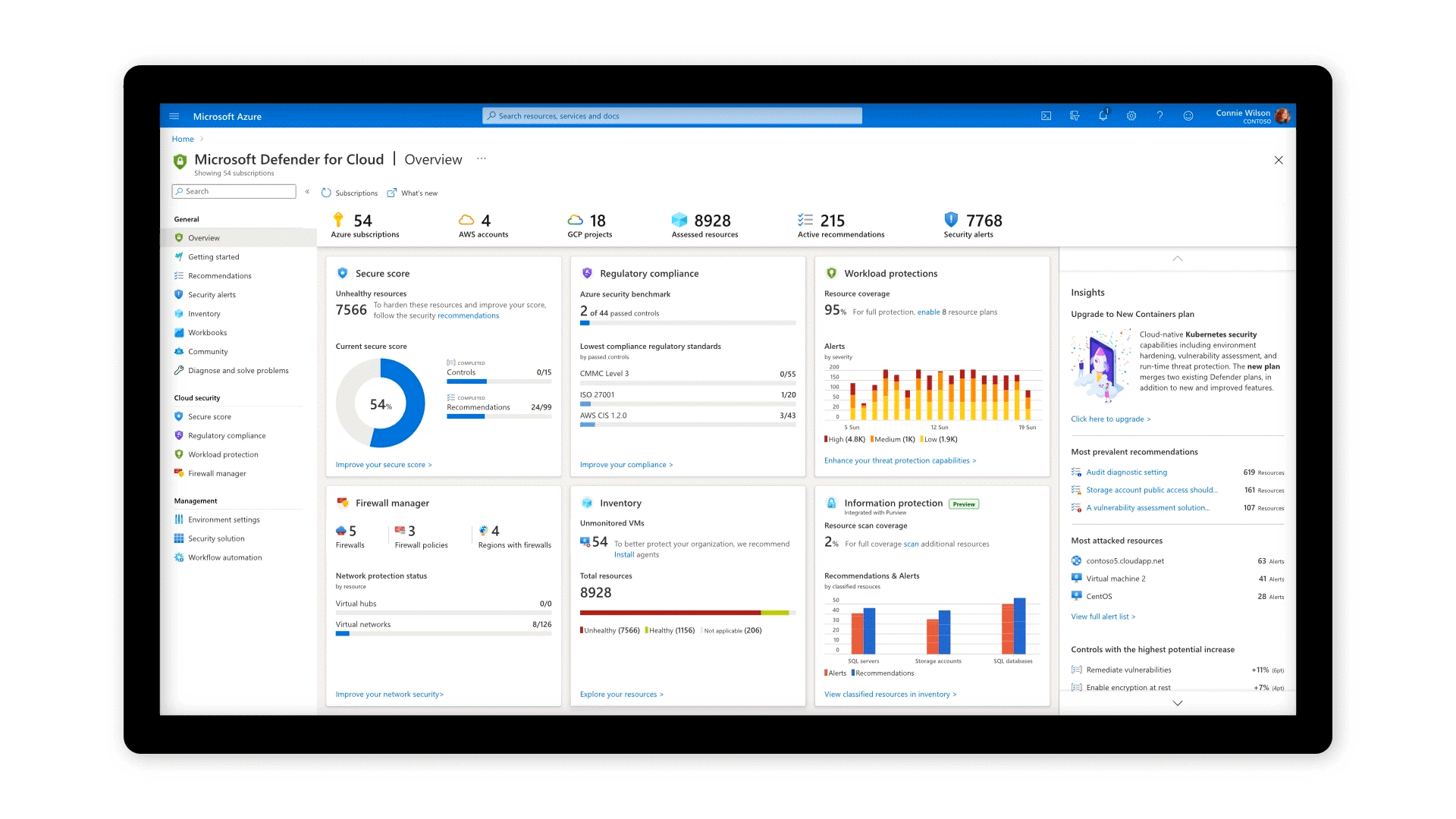 In addition, Microsoft Sentinel incorporates data logs to analyze large volumes of data and intercept serious and inconspicuous threats. In addition, the storage policy is extended from 2 to 7 years to make it easier for companies to meet national regulatory compliance requirements.