B2Bconnector for Microsoft Dynamics 365 Business Central (Navision) is a solution that automates the entire process of sending electronic invoices to public administrations (Spanish and international), state contractors and subcontractors and private companies.
A fully integrated solution with Microsoft ERP to save time and increase effectiveness by eliminating manual data entry and related errors. 
The integration with B2Brouter allows you to automate the invoicing process and have full control over the incidents and status of the invoices issued.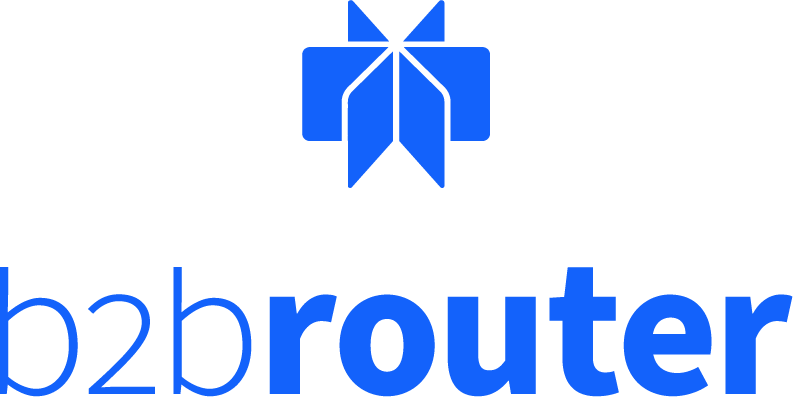 B2Bconnector for Business Central (Navision)
At Goom Spain we are experts in custom development and implementation of Microsoft solutions such as Business Central (Navision). In this sense, we are committed to the integration of ERP with other systems that extend its functionality to cover all business requirements. B2Bconnector integrates with Business Central (Navision) easily and quickly, without the need for a complex systems integration project. 
B2Bconnector integrates with both Dynamics NAV (Navision) in its previous versions and the latest versions of Business Central. 
Available versions

B2Bconnector for Dynamics 365 BC (sending and receiving)
B2Bconnector for Dynamics NAV (sending and receiving)

NAV 2013 to NAV 2018
NAV 4.03 to NAV 2009 R2
Through the installation process, B2Bconnector for Business Central (Navision) establishes a valid and secure API connection to the user's account on the portal. This connection enables automated sending and receiving of documents.
To carry out the sending process, Business Central (Navision) will send the necessary information to the B2Bconnector which will generate the documents and send them to B2Brouter.
Processed documents will appear in B2Brouter and will be automatically sent to their recipient.
In order to carry out the reception process, suppliers will submit their documents through the channels and formats allowed through B2Brouter.
Invoices received will be processed and integrated into Business Central (Navision) for validation and processing.
Status changes of invoices received in Business Central will be sent to suppliers by B2Brouter through the channel used by them to send them.
Consult plans according to volume and needs.
Do you want an appointment with a consultant?
Contact us with no obligation and we will advise you. Start the digital transformation of your company!